Furniture quality wooden windows directly from the manufacturer, using modern CNC machinery, with the assistance of skilled and dedicated professionals. We are customer-driven, and as a family business, it is important to us that our customers are satisfied with our products.
Structural images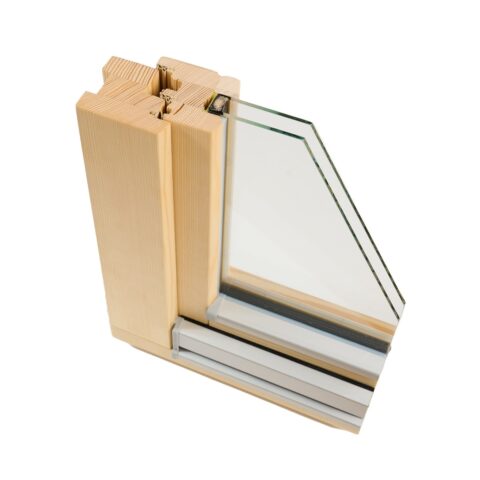 IV-68
68 mm | 4-16-4 mm
Double glazed
(Ug=1.0 W/m2*K)
IV-78
78 mm | 4-10-4-10-4 mm
Triple glazed
(Ug=0.8 W/m2*K)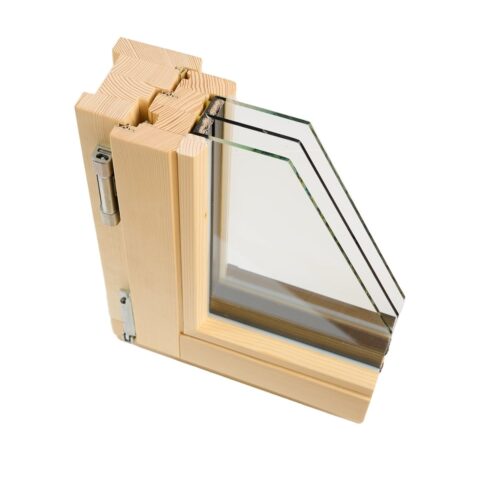 IV-93
93 mm | 4-18-4-18-4 mm
Triple glazed
(Ug=0.5 W/m2*K)
IV-109,5
109.5 mm | 4-26-4-26-4 mm
Triple glazed
(Ug=0.5 W/m2*K)
Technical data
Profile
68-73-88-93-109.5 mm, symmetrically arranged, 3- or 4-layer laminated scantling from defect-free, finger-jointed or full-length, Class I raw material
Sealing
triple rubber sealing, two-row rubber sealing in the leaf, concealed rubber sealing in the frame for noise reduction and better airtight closure
Hardware, lock
ROTO NX E5 and ROTO NT Designo (concealed), multipoint locking, corrosion protected standard and safety hardware system allowing flawless operation of the windows, or added security WK1 and WK2 grade hardware system with built-in slot ventilation function.
Design
Tilting, opening, tilting-opening, centrally opening tilting-opening, remote controlled tilting (slanted, curved, segmental, basket-arched).
Window shapes
Production using modern, computer-controlled machinery allows the creation of any custom shape.
Wing divisions
With different wing divisions, the windows can be made unique. We offer three different designs: the distinctive-looking engraved or real divider substantially divides the glass panels in the wing; softer shapes are achieved with the glued divider, which is glued to both the inside and outside of the glass structure. Available in a range of colours and patterns, it gives a stylish look.
---
---
---
Colours
Colours displayed on the monitor may vary due to individual settings, so please check the colour samples in our showrooms before making your choice.
---
Handle
ROTO basic, wide choice of shapes and colours from catalogue, with security push-button or key lock on request.
---
Glass
with coated and noble gas filling, aluminium and hot cornice spacer
4-16-4 mm (Ug=1.0 W/m2*K)
4-12-4-10-4 mm 3-layer (Ug=0.8 W/m2*K)
4-18-4-18-4-11 mm 3-layer (Ug=0.5 W/m2*K)
4-26-4-26-4 mm 3-layer ((Ug=0.5 W/m2*K)
insulating glass structure; optional cathedral glass in various colours and patterns, anti-burglar, sound-insulating and solar control glass
---
Drip edge
Covered, thermal bridge free design in silver, white, or bronze colour; window leaf with drip edge or windows on monuments with concealed drip edge, sintered drip edge (of the same colour as the window).
(Magyar) Garancia
5 years full warranty
Assessment, transport, installation and free professional consultancy by our company's experts.
Frequently asked questions
WHAT WINDOW PROFILES EXIST?
profile 68: 4-16-4 mm (Ug=1.0 W/m2*K)
profile 78: 4-10-4-10-4 mm, 3-layer (Ug=0.8 W/m2*K)
profile 93: 4-18-4-18-4 mm, 3-layer (Ug=0.5 W/m2*K)
profile 109.5: 4-26-4-26-4 mm, 3-layer (Ug=0.5 W/m2*K)
alu-wooden profile 93: 4-18-4-18-4-11 mm, 3-layer (Ug=0.5 W/m2*K)
WHAT TYPES OF GLASS EXIST?
In the first round, we offer clear glass, and acid-etched glass, cathedral glass, etc. can be provided at an extra charge.
WHAT KIND OF HARDWARE ARE USED?
ROTO NX and ROTO NT Designo (concealed), a basic security hardware system with multi-point locking and corrosion protection, allowing for perfect operation of the doors/windows; or a higher security hardware system with RC1, RC2 level of security with integrated gap venting function.
WHAT PROFILES ARE AVAILABLE FOR ALUMINIUM-PROFILE EXTERIOR WINDOWS?
We produce two types of profiles, profile-following and flush-closing designs.
CAN MOSQUITO NETS BE ORDERED AT NÉMETH-FA?
Yes, it is possible, in addition to shading technology, we can also help you with the purchase and installation of mosquito nets.